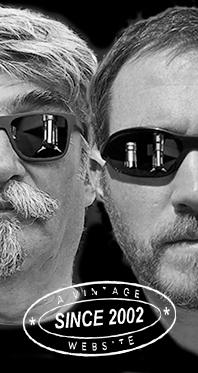 Residence
Hundreds of tastings,
all of the music,
all of the rambligs
and all of the enjoyable
(hopefully!)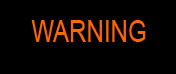 Whiskyfun.com
Assured ad-free
copyright 2002-2023
 

 




Our personal tiny Campbeltown Pageant

To suppose that I have been there in flesh… Three days earlier than the Pageant. Good timing, S.! BTW, I all the time get the sensation, at any time when a Distillery forbids using its title by some other get together and by any means, that the house owners are usually not too happy with the makes that they've been promoting to brokers, blenders or else, and even swapped, whether or not these have been 'single' or 'teaspooned/blended' on paper. Bizarre feeling…  Now we might see that in another way, it may be a method of promoting their casks for cheaper, which ought to make them extra inexpensive for the ultimate client. As a result of that is what's taking place, no?

Springbank 11 yo (46%, Cadenhead, Unique Assortment, bourbon, 2023)

I have been informed this was a vatting of seven casks. The value was very pleasant I feel… Color: straw. Nostril: typical, with some chalk, mud, paraffin and porridge, even whiffs of recent plastics (we'll discover one other descriptor as soon as plastic's been completely eradicated). The muddy aspect by no means stops rising then, with additionally whiffs of dunnage, humus, mosses, rainwater, Brussels sprouts, sea salt… Mouth: fruitier for positive, fairly within the model of the ten that I really like a lot, though this (not so) indie model can be slightly gentler, simpler, with grapefruits and apples, mead, dough, linseed oil… and certainly the trademark paraffin. 46% vol. all the time works. End: medium, a tad grittier maybe, all the time with some paraffin and mineral oils (not those we'd are likely to drink). Somewhat limoncello within the aftertaste – did you ever spot all these lemon timber in Campbeltown? Feedback: superb drop, even when I all the time choose the superlative official 10.

SGP:452 – 86 factors.

Since we're at Cadenhead's… By the best way, I've seen their new all-white lab/tasting room on location two weeks in the past, I discovered it spectacular!

Springbank 14 yo 2007/2022 (54.9%, Cadenhead, Genuine Assortment, bourbon barrel, 198 bottles)

This ought to be good, with no sherry or Port in the best way. Let's let the pure soiled distillate communicate! Color: straw. Nostril: they have to be hiding their lemon timber from the general public, as a result of I am discovering much more limoncello right here, lemon oil, squeezed grapefruit pores and skin, then these huge quantities of leather-based polish, steel polish, paraffin, soot… And naturally, porridge. With water: will get amazingly doughy, bready, fermentary, gristy, yeasty… In a method, this child will remind us concerning the uncooked substances they use to make malt whisky (no, that is not PX). Mouth (neat): granted, once I write 'soiled', I am not that means 'not clear', in any respect. Extra lemon oil, ashes, bandages, soot, white mezcal, pine tar (lozenges and liqueur) and some razor blades that, along with their friends the peppers, would actually minimize you into halves. In a method, you possibly can say it's the 11 Unique on steroids. With water: fairly distinctive. Precisely my favorite model. Nice that they might have bottled it inside one in all Cadenhead's hottest ranges. End: lengthy, good, very waxy, mineral, lemony, with a contact of honey within the aftertaste. Oh and limoncello. Feedback: grand, pure, soiled Springbank (I insist). Similar rating as that of the most recent batch of official 10 I might style.

SGP:462 – 91 factors.

Springbank 11 yo 'Native Barley' (55.1%, OB, 15,000 bottles, 2022)



Bottled in December final yr. I discover it very good that they might maintain utilizing the outdated livery (whereas it isn't the oldest for the LBs). This one was distilled from Belgravia barley from Glencraigs Farm, proper on the street to Campbeltown. Color: white wine. Nostril: one thing else, actually, that is nearly a mix of mezcal, aquavit and genever, even when seawater and pure lemon juice would then chime in. Ultimately, it's pure oyster juice, with some tabasco and Worcester sauce, plus a very good glass of zero-dosage champagne. With water: one once more, extra mud, rainwater and porridge, with a contact of curry this time, poppadums, Mouth (neat): however the place does this mezcal stem from? Extra bone-dry champagne too, extra aquavit, extra oyster water, extra lemon and lime juices. It is also fats and oily, and definitely not as 'soiled' as your normal Springbanks (which, granted, I really like too). With water: some curry once more, aniseed, capsicum, bell pepper… I'd suppose that is the oak, not the Belgravia barley. It is totally different, vive la distinction, I prefer it. End: lengthy, with salty lemons ruing all of it and far more smoke within the aftertaste. Feedback: I simply tried 2017's 11 yo Native Barley once more, I discover this newer expression of an eleven largely superior, however I would not say it is higher, stricto sensu, than the astounding 2007 from Cadenhead's.



SGP:563 – 91 factors.

If there's one 'type of latest' classic that is gathered a reasonably enormous status, it is nicely 1996.

Springbank 26 yo 1996/2023 (53.5%, Whisky Sponge, Particular Version, 1st fill sherry butt, 365 bottles)



The Sponge determined to bottle this one in a cognac bottle, with old-style light-green glass, wax on the neck and all that. Is there a hidden message? Having mentioned that, The Bottlers did one thing comparable, Gordon Wright too if I keep in mind nicely, together with his Alchemist vary. Maintain on, Springbank, Mr. Wright… Do not we see clearly now? (what a mish-mash, S.!) Color: walnut stain, nearly. Nostril: walnut stain certainly, steel polish, outdated copper kettle, beef jerky, molasses, truffles and morels, Maggi, outdated oloroso, walnut wine, straight ristretto, uncooked cocoa, plus within the background, fairly some vegetal tar and much more meat, smoked ham… I can't not consider a sure Italian gentleman… With water: awesomely vegetal and meaty. Beef broths, mushrooms, marrow, walnuts in fact, dry gravy, extra uncooked chocolate, snuff tobacco… Mouth (neat): very wealthy, dry, extractive, salty, meaty, with much more Maggi, some cracked pepper, porcini powder, dry espresso and chocolate extracts, pipe tobacco, outdated triple-sec… It's harking back to the darkest sherried Springbanks, particularly the darkish 12s equivalent to Sig. Samaroli's well-known one. Simply give it round twenty extra-years in your cellar… With water: it takes water very gracefully. We're discovering some very outdated dry rancio, additionally slightly extra sweetness (marmalade, black raisins that went fully dry, Vinsanto…), in any other case some stupendous espresso. But it surely wants water and fairly quite a lot of your time if you wish to unravel it. No, we shan't name it 'A Netflix Springbank', however I am positive you get the image. End: lengthy, with some menthol and pine resin chiming in. Artichokes and truffles within the aftertaste. Feedback: they need to promote this one with a bottle of Highland Spring or Gleneagles. Or why not water from Campbeltown. Always remember so as to add water to those; should you do it's going to develop into Santana doing Soul Sacrifice at Tanglewood. Or, certainly, a primary cousin of Samaroli's well-known 12 (kind of).

SGP:472 – 93 factors.

Good, I've all the time needed to provide one other attempt at this one, which I had discovered fairly disastrous when it got here out, in 2005 (WF 75)…

Springbank 15 yo 1989/2005 (60.5%, Scotch Malt Whisky Society, #27.57, 'A Dram for Any Season')



Not Springbank's finest years for positive, and we cannot even point out these very sulphury wine casks, Tokaji and all that. Brrr, the reminiscence alone sends shivers down my backbone… Color: white wine. Nostril: it isn't that horrible, however there's actually quite a lot of engine oil, shoe polish and flinty sulphur. Some ham fats too, gravel, feints, mashed turnips… With water: mud, wash water… Effectively nicely nicely… Mouth (neat): a great deal of plastics and waxes, plus some Fanta, stevia, plaster… Not as horrible as I remembered, however all this plastic is extreme. With water: odd greens and extra plaster. Asparagus, eggplant, artichoke… End: medium, with much more plastics and 'chemical' waxes and fat. The aftertaste is nicer, on grapefruits. Somewhat lavender too. Feedback: really, I feel we have been a tad too harsh, again in 2005, but it surely may be that it improved slightly bit inside these eighteen years in glass. Having mentioned, that, it retains reminding me of what had occurred to Bowmore at the moment. French girl fragrance and all that.

SGP:462 – 78 factors.

Campbeltown Blended Malt 2016/2022 (57.2%, Claxton's, Or Sileis & Drunk Alternative, bourbon barrel, cask #101, 280 bottles)



Let's have a look at if we discover some Springbankness. May very well be Glen Scotia and/or Glengyle too. Color: white wine. Nostril: no apparent reply. Some elements would say 'sure' (the waxy and mineral aspect, this soot, the gristy profile) however others would recommend in any other case (the wine gums, the papayas). Let's attempt tougher… With water: not precisely Springbank. It's totally good, however whereas I have not tried a lot very younger Springbank, it is a little much less deep. Mouth (neat): ultra-zesty arrival, plus paraffin and soot. Good hotness. Some grass and tropical fruits that might recommend trendy Scotia. With water: the sweetness and the relative lightness would certainly recommend Scotia, except it might be Hazelburn, however I deeply doubt it. Robust job, my job (which is not even a job). End: lighter, sweeter, undoubtedly fairly un-Springbank. Haribo bears. Feedback: I vote for Scotia. If I am mistaken, which might very nicely occur, I owe you a beer. Excellent younger fruity drop with some depth. It is true that Glen Scotia have vastly improved their make lately.



SGP: 641 – 84 factors.

Campbeltown Blended Malt 9 yo 2014/2023 (56.8%, Watt Whisky, Jamaican Rum end, 272 bottles)



They've completed a 20-months ending in Jamaican rum. Let's hope it was Hampden, however we'd be superb with WP or some other make. No wait, I simply noticed it was Clarendon/Monymusk, which is simply as good. Let's test this wee trans-blend…  Color: white wine. Nostril: metallic mud, clay, smoked gherkins, scoria, basalt, bitter ale, a drop of shampoo, roasted pistachios and pine nuts, plaster… Is not it humorous that the rum would have added extra Campbeltownness, I used to be about to jot down extra Longrowness, to this wee mix? With water: extra shampoo – strictly nothing in opposition to that – then breads and doughs. It's nicely malt whisky at its core.  Mouth (neat): I feel the Clarendon has practically taken over at this stage and I shan't complain. Glorious lemonness, seawater, olives, samphire brine, oysters, flinty smoke… With water: brainwave. On paper, I am not keen on the concept, as I imagine most Jamaican rums, even when in small portions, would crush any malt whisky (even Loch Dhu 10) that they might encounter. In actuality, while you get the cursor on the proper place, which they appear to have completed right here, it will get all enhanced. This jogs my memory of Bruichladdich/Mark Reynier's outdated time period, 'Aceing'. We'll quickly want whisky linguists. End: lengthy, salty, olive-y, smoky. Lemon and grapefruit within the aftertaste. Feedback: do not coastal Scotch malts and a few Island rums share widespread traits? Who's going to make a, as an example an Ardbden? A Worthyphroaig? A Lagamusk? A Bowmouth? (That'll do, S., I feel we bought the concept).



SGP:463 – 87 factors.

That is slowly changing into a distant (and late) Campbeltown Pageant, no? However that wasn't the concept, let's merely and rapidly add a wee Kilkerran from Glengyle and name this a tasting session.

Kilkerran 12 yo (46%, OB, +/-2021)



Dominantly bourbon. I agree we should always have tried this one earlier. Color: mild gold. Nostril: the casks really feel slightly bit, with slightly turmeric and nutmeg over butter and mashed potatoes. Some inexperienced pepper, cider apples, very dry brioche dough… I'm not instantly satisfied. Whiffs of hand cream and leather-based polish. Mouth: much less within the shadow of Springbank on the palate than it was on the nostril (IMHO) however this lemony, buttery curry stays a tad weird. Some bitter wooden, peppered lemon marmalade, ras-el-hanout, allspice, extra butter… It does stay oak-forward all alongside. End: medium, fairly on inexperienced smoke and extra inexperienced spices. Inexperienced caraway, ginger, globally bittersweet. Poppy seeds, curry, caraway. Nicer citrusy notes within the aftertaste. Feedback: superb, naturally, however it is a delicate disappointment due to these oak spices that might are likely to run the present. Feels a bit just like the 3-yo output of a really younger craft distillery.

SGP:562 – 84 factors.