I vividly bear in mind the primary Staoisha I ever had, a 4 year-old bottled for The Whisky Change. That's merely 4 years in the past and again then all of us thought 'how can you choose such a younger whisky to rejoice your twentieth anniversary'? That closely peated Bunnahabhain was actually good although. Now no matter their age (ultra-young or now merely fairly younger) they're hardly ever disappointing.
At the moment: three 2013 Staoishas bottled by Signatory Classic (for Kirsch Import), The Whisky Jury and Whisky AGE in Taiwan.
Bunnahabhain Staoisha 9 yo 2013 (46%, Signatory Classic for Germany 2023, first-fill Pinot Noir wine butt end #10)
Nostril: no disturbing wine in sight – me joyful. It's all on bandages and tarry peat, with seawater and coal. Hints of automobile tyres, seaweed and moist moss. Mild menthol and lemony notes. Then additionally a touch of bramble and candy tobacco within the background – possibly some wine affect in spite of everything. Superb.
Mouth: sweeter now, with a spicy facet and a winey footprint. Blackcurrants, inexperienced lemons, a touch of glazed chestnut. Then muddy notes, tarry peat and walnuts. Calmly bitter touches seem, like cloves and chicory. Salted almonds and natural notes ultimately.
End: lengthy, deeply smoky, with liquorice, earthy notes and salt.
I used to be afraid of the wine, however that was unjustified. Total this can be a properly thick, peaty whisky with some added sweetness. The usual ABV makes it extremely drinkable (and retains it beneath € 70). Nonetheless obtainable in loads of German outlets.
Bunnahabhain Staoisha 9 yo 2013 (57,3%, The Whisky Jury 2023, refill bourbon #05079, 227 btl.)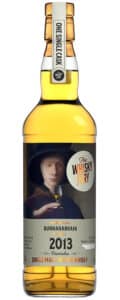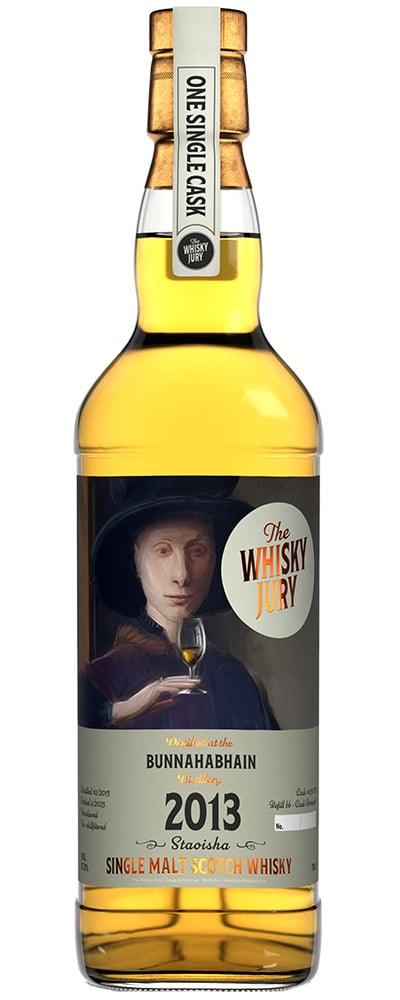 Nostril: cleaner and brisker than the earlier one. The medicinal facet comes out extra: antiseptics, iodine, spearmint, slightly desinfectant. Refined vanilla and smoked almond. Whiffs of inexperienced apple. Then uncooked wool and quite extra on bicycle inside tubes this time.
Mouth: once more very pure, with an oily texture and loads of ashes. Lemony notes and salt, with faint biscuits, inexperienced pepper and some grassy notes. The citric high quality mixes properly with the peat. A couple of inexperienced olives in brine. Hints of gin botanicals too.
End: lengthy, on pepper, brine, lemon juice and a lightweight chalky contact.
These ex-bourbon Staoishas might not supply enormous complexity, however they positively should be bottled at this age already. Centered, rewarding whisky with heavy peat. Rating: 87/100
Bunnahabhain Staoisha 8 yo 2013 (58,7%, Whisky AGE 2022, first-fill bourbon barrel #834, 230 btl.)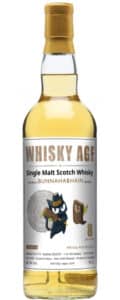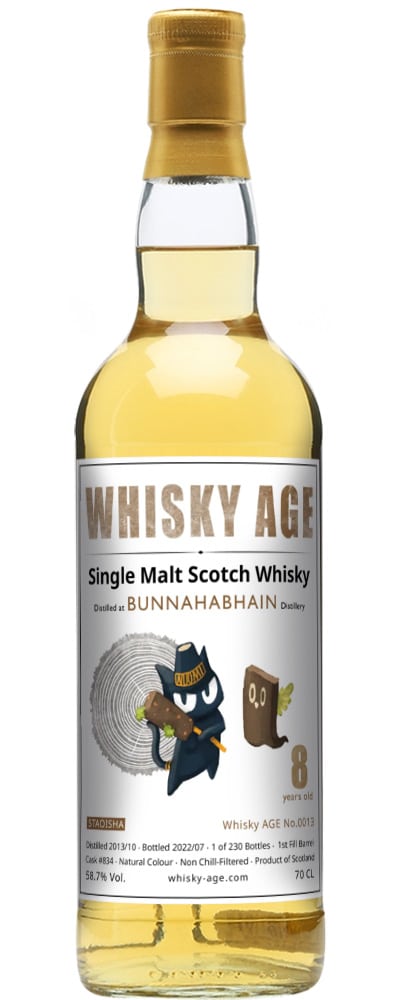 Nostril: maybe much more citrusy, however in any other case similar to the Whisky Jury launch. Iodine and sea spray, spearmint, almonds and mushy vanilla. Barely extra apples / pears and chalk maybe. Cardamom too. Crystal clear heavy peat.
Mouth: full of life peat and coastal sharpness, clearly, but additionally a milder, rounder facet. Gooseberries, slightly honey sweetness and vanilla. A touch of pineapple acidity. White pepper and ashy / charred notes. Then loads of brine, in addition to some lemon peels. Natural notes ultimately.
End: lengthy, with peatiness, apple sweetness and hints of smoked fish.
Complexity is only a tad larger right here, though the deviation could be very small in these three Staoishas. In the long run the variations are too small to have a special rating, however this is able to be my favorite. I imagine that is nonetheless obtainable, see Whisky AGE. Rating: 87/100